Local Attractions
Discover Bodrum
Discover some of the best attractions near the Kairaba Bodrum Imperial Hotel. The municipality of Bodrum is where the ancient city of Halicarnassus of Caria once stood and is home to the Mausoleum of Halicarnassus, one of the seven ancient wonders of the world. The ruins of this ancient site used to house the remains of Mausolus, ruler of Caria. The term "mausoleum" comes from this once impressive structure, which is now commonly used to refer to any grand tomb. Halicarnassus was also a city where Alexander the Great laid siege in 334 BC, and where, in the 1400s, the Knights Hospitaliers built Bodrum Castle with rocks from the Mausoleum of Halicarnassus. Bodrum is thus a fascinating city for any admirer of ancient history and for travelers who enjoy excursions among ancient ruins.
Whether you've come to lounge on our private white-sand beach or experience the rich history of Akyarlar during your holiday, the best of Bodrum awaits right at your doorstep.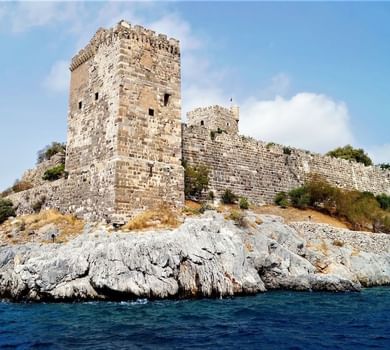 Bodrum Castle
This majestic castle is an amazing sight to behold! Its large size stands out in all its magnificence on the waterfront. You can also enjoy some great exhibits inside that provide the castle's rich history.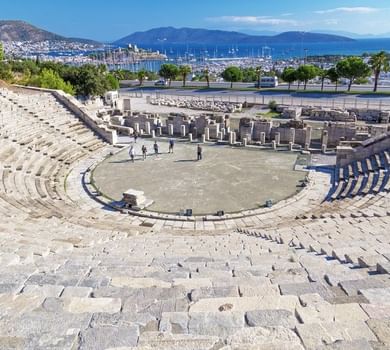 Bodrum Amphitheatre
This ancient theater structure has a captivating history that spans numerous centuries.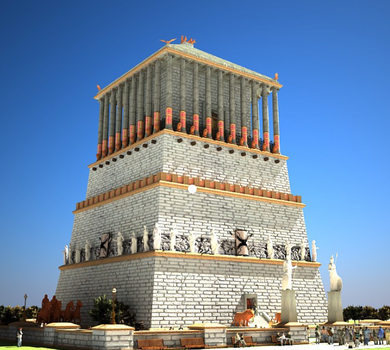 Mausoleum at Halicarnassus
Considered one of the Seven Wonders of the World, this mausoleum served as the tomb for Mausolus, a powerful ruler in southwestern Asia Minor.