Local Attractions
Enchanting attractions in Corfu
Wondering what to do, see and experience during your visit? Kairaba Mythos Palace brings the best of Corfu – from exhilarating watersports and recreation to fascinating landmarks, cultural destinations and more – directly to your doorstep. Whether you've come to discover stunning natural wonders, world-class museums or dive into the rich history of the region, our associates will be happy to recommend the most popular attractions and things to do in Corfu.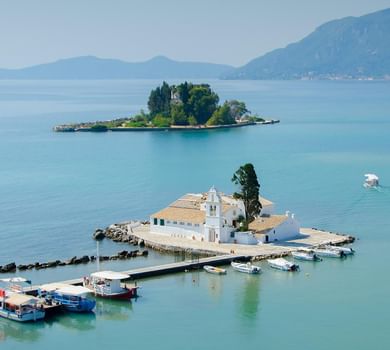 PONTIKONISI 
The picturesque Vlacherna Monastery located on the Pontikonisi islet, only 300 meters from the coast.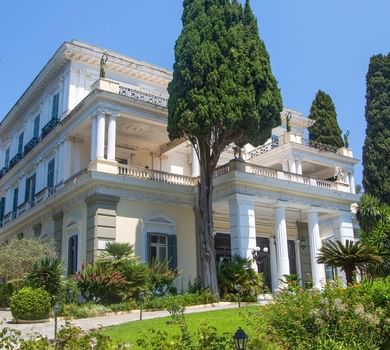 THE ACHILLEION
Just outside the village of Gastouri, 10km southwest of Corfu Town, this white Neoclassical villa was the summer escape of Sisi, Empress Elisabeth of Austria (1837-1898).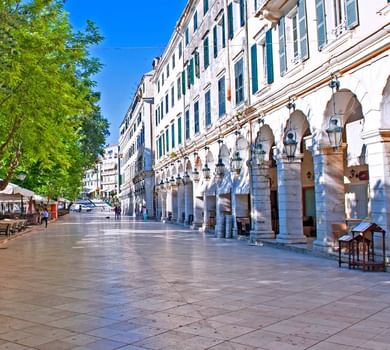 CORFU TOWN
Corfu Town is a warren of cobbled alleys and elegant Venetian-era buildings.