Dining
Dining and drinks with beach views
Kairaba Mythos Palace invites you to indulge in a wide array of delicious food and drinks at our restaurants and bars. Sample local Corfian delicacies and global dishes at Zoe, the main restaurant, or simply ascend to the rooftop for cocktails and dining amidst twinkling candles and amazing sunset views at Ouranos rooftop restaurant-bar.
The resort bars provide chilled beverages, light bites and snacks – the perfect respite during an afternoon of swimming, sports or sunbathing.
Rea | Lobby Bar
Make a stop at the lobby bar Rea and indulge in a freshly made coffee or simply relax at the patio with a cold beer in hand.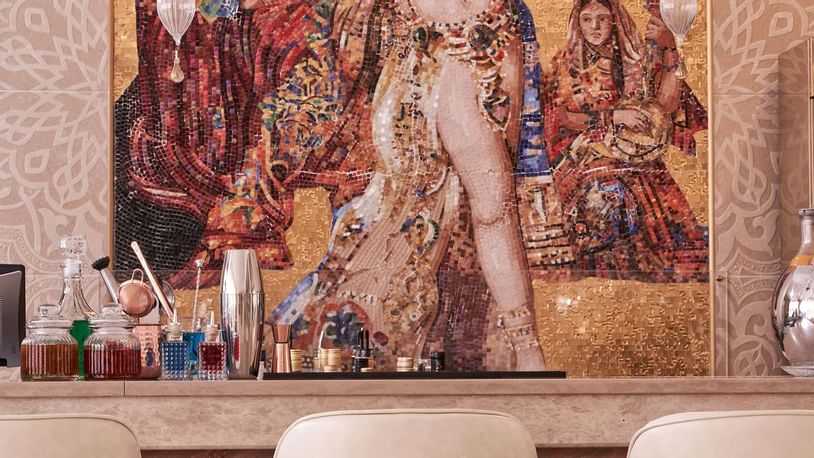 Ouranos Rooftop | Cocktail Bar (€)
Take a seat at the most exclusive rooftop of Corfu and sip on crafted cocktails created by the phenomenal bar-team.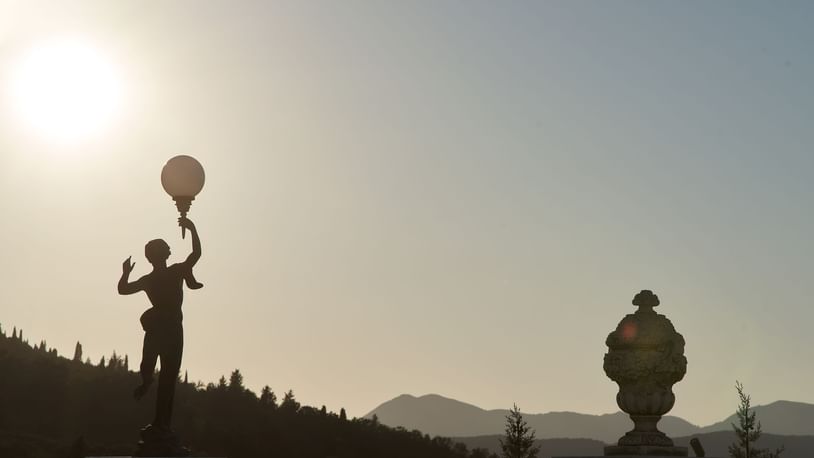 Serenity | Pool Snack Bar
Unwind by our pool bar and enjoy various beverages per liking from tea, coffee and soft drinks to local and branded drinks and a selection of cocktails.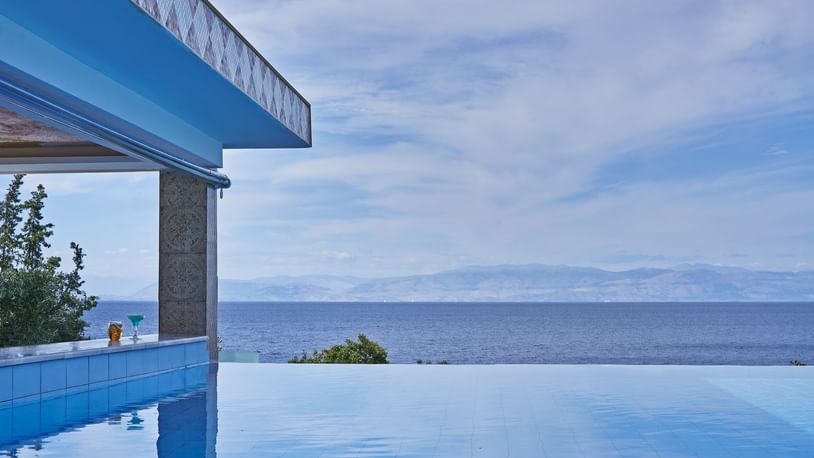 Olea | Beach & Snack Bar
This conveniently located bar offers a full menu of tasty local beverages and snacks during the day.